Facilities On Offer
Resort style saltwater pool
Children's wading pool
BBQ facilities
Elevators & stairways allow access
to both Apartment Blocks
C WiFi at no extra charge
Undercover parking provided (vehicle size limits apply)
Tour Desk, Discounted Tour Bookings Available at Reception
Welcome basket of basic grocery needs, please contact us for further information (charges apply)
What Our Clients Say . . . .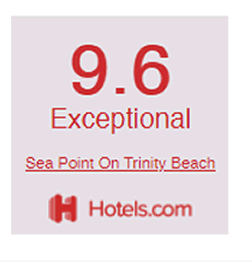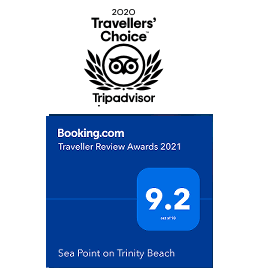 "PICTURE PERFECT . . . By this I mean the apartment looked just as great as the pictures they use on line to advertise which was brilliant. The apartment was modern, clean and a great size. "

"LOVELY ACCOMMODATION . . . Beautiful accommodation, extremely clean rooms, great pool with toys for the kids with shade I highly recommended and will be staying here next visit."

"WONDERFUL PLACE . . . Very clean and nice. We had 2 bed/2 bath for 3 nights. Direct beach access. Hair driers were both broken, called the manager and they were replaced when we returned in the afternoon."

"PARADISE . . . We loved Seapoint. The view, the beautiful decor, the waves crashing, the ocean breeze, the gorgeous bathrooms, the awesome pool, ample airconditioners and ceiling fans."